NATIONAL WELL RE-USE CASE STUDIES
Work Package 4
WP4 will perform country-specific case studies to assess the re-use potential of wells for CCUS at potential storage sites. The principal aim is to provide a detailed evaluation of activities required to ensure safe and economic CO2 storage in the selected fields, including cost-benefit analysis for selected cases. The aims of WP4 are to:
Develop re-use procedures for specific well designs and provide test cases;
Apply and verify the tool developed in WP2 to provide a detailed evaluation;
Check compliance with national legal requirements following the assessment from WP6; and
Deliver recommendations and guidelines to WP5.
Potential storage sites will be identified in the partner countries and the most suitable cases will be selected for the assessments. This will be done in close collaboration with the industry partners to realize the highest value from the case studies. The figure below visualizes a preliminary identification of case studies. The selected cases will be analyzed with the tool and linked to the other work packages.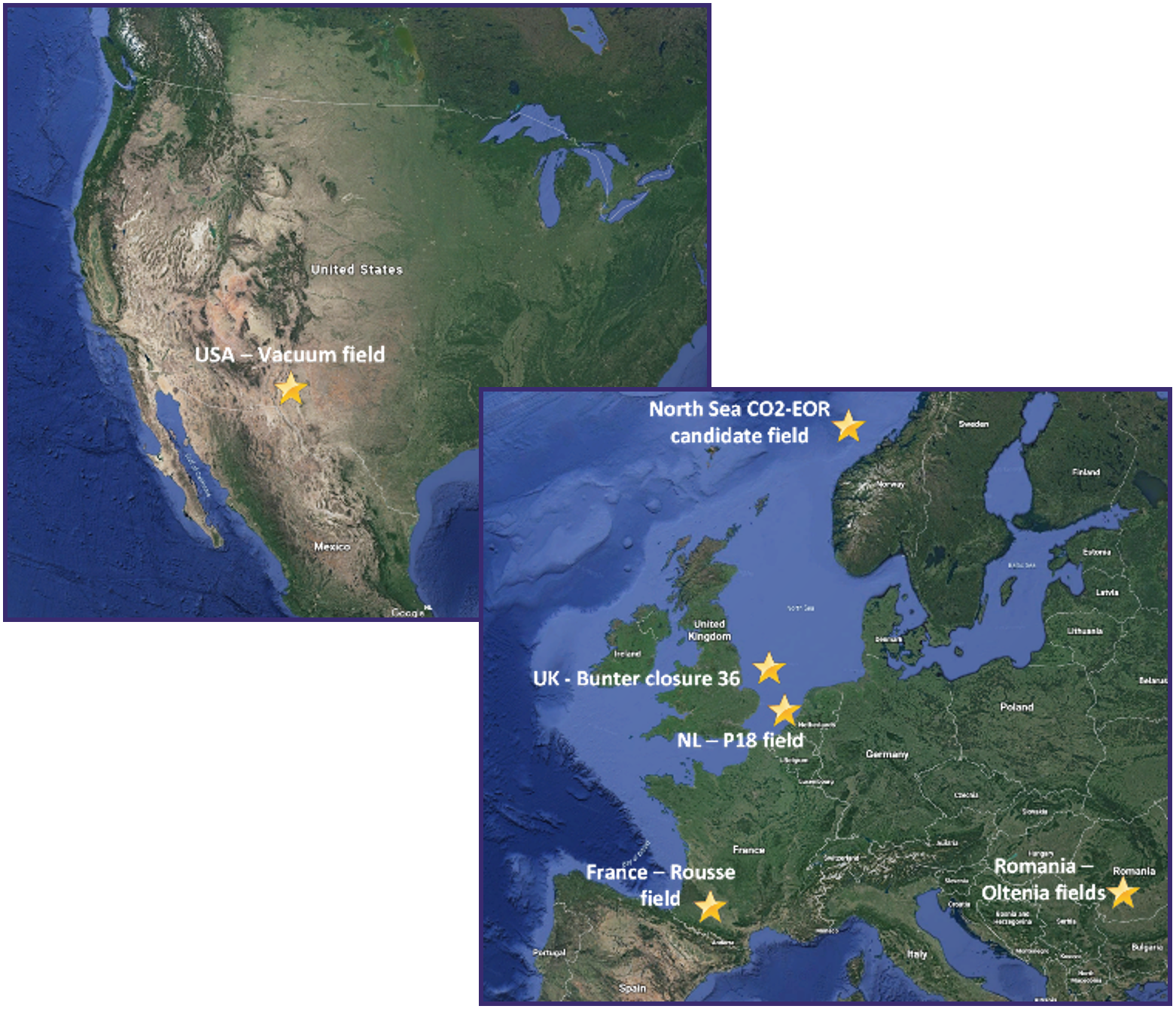 Initial identification of case studies within REX-CO2.