EXPERIMENTAL INVESTIGATION FOR RE-USING WELLS FOR CO2 STORAGE
Work Package 3
WP3 is an integrated laboratory and numerical modelling study to assist in the assessment of existing wells and to provide strategies for remediating well leakage. Several world-leading laboratories working on well integrity are contributing to the work. The results aim to improve understanding of well re-use operations, and to provide input data for risk assessment tools. These research topics will provide fundamental understanding of key elements absent from current knowledge of well damage processes such as barrier degradation, self-sealing mechanisms and active remediation measures.
Initial work will focus on ageing tests of rocks and cement including cement-steel bonding, cement sheath degradation, and determination of state of stress in cement after carbonation. An important aim of WP3 is that the obtained results are applicable for well re-use scenarios.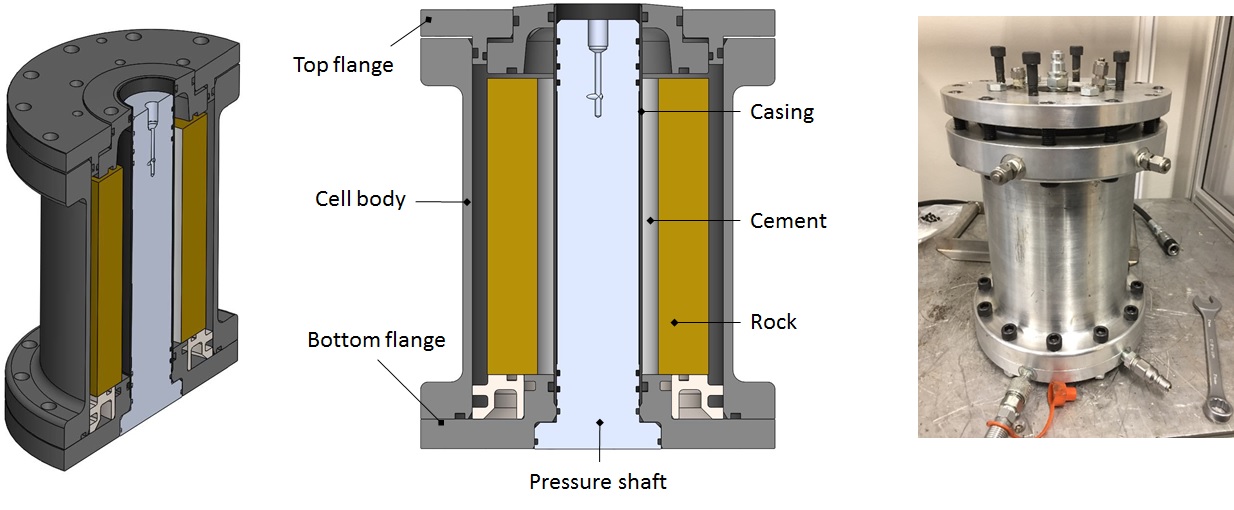 Cement shealth integrity setup at SINTEF (ref. SPE/IADC-194171-MS).